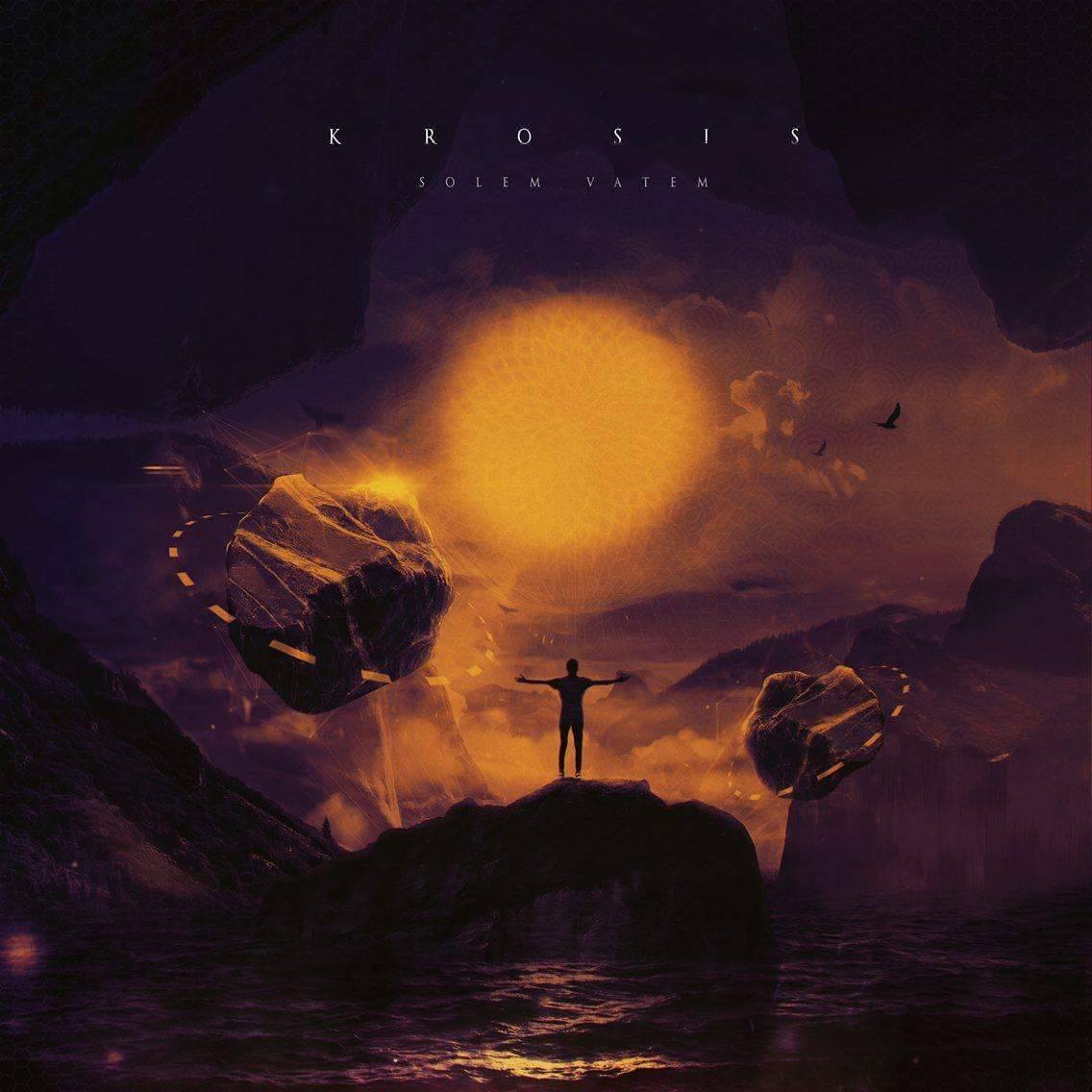 SOLEM VATEM: Our new album, Solem Vatem, will be released by Unique Leader Records on March 9th, 2018. Full details below 
Raleigh, Nc based progressive deathcore unit KROSIS will release their newest full length and Unique Leader debut, Solem Vatem, on March 9th. The album, which was recorded, mixed, mastered by Brandon Scurlark of Eltar Studios and features guest appearances from the likes of John Robert from The Last Ten Seconds of Life and Duncan Bentley of Vulvodynia. Solem Vatem contains 12 genre bending tracks and attempt to push the boundaries of what music fans think deathcore is capable of. 
Guitarist Brandon Scurlark said of the effort, "We've always tried to stay away from generic formulas, but we wanted to achieve something unusual with this album that gave people a fresh perspective on deathcore. It seems like heavier music has to be placed within a certain box for artistry and diversity when it comes to composition, but we really feel like we said to "hell with that box" and put exactly what we wanted within each track. We couldn't be more excited to release this album on a label like Unique Leader considering how unorthodox our style is compared to the other artists on their roster. This album is not only a step up from any of our previous releases, but it's a perfect display of what we feel our music should be and the direction we want to go in from this point on. From tranquil and beautiful clean sections to sludgy disgusting vocals and hard-hitting riffs, we feel like this album will be a unique listening experience for anyone that comes across it." 
Standby for pre-order bundles and new music in the coming weeks. 
Solem Vatem track listing: 
1. Disclosure 
2. Melting Point 
3. Void Fracture (feat. Pierre Danel of Kadinja) 
4. Buoyancy 
5. Emigrate 
6. Apathos Vacant (feat. John Robert C of The Last Ten Seconds of Life ) 
7. Apathos Renaissance 
8. Immolation Fist 
9. God Rays 
10. Malestrom 
11. Solem Vatem 
12. Terminus (feat. Duncan Bentley of Vulvodynia)